Carrying Capacity Network
---
URGENT ACTION ALERT

Carryingcapacity.org
October 29 ,2022
---- New MEGA Mass Alien Amnesty Threat--Help stop it-
CCN Activists,
Given the publicity generated by the transport of the Illegals into, and then out of, the Martha's Vineyard "Sanctuary" the Open Borders crowd feels compelled to do something about the quarter million Illegals flooding across the border every month and being bused or flown to every State.
Unfortunately, their plan just now unfolding is to do something to diminish the flow (even if only cosmetically) IN RETURN FOR getting a "Comprehensive Immigration Reform" Bill passed in the Lame Duck session before the New Congress is installed..
That Bill as now drafted (but not yet introduced) would not only legalize 35 Million plus
Illegals with green cards and a path to citizenship, but ALSO remove many of the caps on legal immigration resulting in a dramatic increase/doubling of the pre-pandemic level of 1.5 Million per year. The costs to taxpayers (pre-pandemic $758 million per year NET of taxes immigrants pay) per Congressional district for legal immigration alone (CCN study), would be immense, not to mention the increased child trafficking, drug running and increased Cartel power, the legalization of the Illegals would increasingly facilitate..
Fortunately, CCN Activists have a good shot at stopping this Bill as we ALONE stopped the Comprehensive Alien Amnesty billin December, 2019. (Our Activists encouraged one Senator to refuse to give Unanimous Consent to passing the Bill in the Senate)
We can do this because CCN has Activists in every State who can be mobilized And we are proud to say many of our most active supporters are legal immigrants themselves who do not want the USA to become the hellholes from whence they came!
Consider how Americans continue to suffer from Mass Immigration.
From August 2021 to August 2022:
Immigrant employment rose by 2.201 million, an eye-popping 8.32% gain, while native-born American employment rose just 3.281 million, a 2.60% gain. ADVANTAGE IMMIGRANTS

The immigrant population of working-age rose by 1.970 million, a gain of 4.59%, Y-O-Y, while the corresponding native-born American population increased by 603,000—a 0.28% rise.THE IMMIGRANT ADULT POPULATION GREW 16.4 TIMES FASTER THAN THE NATIVE-BORN ADULT POPULATION. ADVANTAGE IMMIGRANTS.
The immigrant labor force (people working or looking for work) grew by 6.81%, roughly 7.1 times the 0.96% gain in the native-born American labor force. ADVANTAGE IMMIGRANTS

Labor Force Participation Rates rose for both native-born Americans and immigrants, but the 1.4 point (2.15%) gain for immigrants was 3.3 times larger than the 0.65% percentage gain for native-born American workers. ADVANTAGE IMMIGRANTS
The big picture: August numbers showed a continued high demand for labor, but even faster growth in the number of people looking for jobs. One troubling result: The unemployment rate rose to 3.7% from a half-century low of 3.5% in July.
Notwithstanding which, illegal immigration continues to surge well above pre-Biden levels:



That "new" bill being drafted contains many of the provisions of earlier Amnesty bills:
...---
For example, consider the provisions of the bi-partisan sponsored Mass Alien Amnesty Bill which is still pending including some of its more important Negative Environmental Impacts: -- Much of the midwest and all of California is nearly out of water for drinking and agriculture!!! And there is a housing crisis!......

This Illegal Alien Amnesty Bill (H.R 6637) is, in most respects just as bad as or worse than the earlier Mega-Amnesty, Bill but includes a few crumbs with which they hope to satisfy the restrictionists. Unfortunately, therefore, this "bipartisan" Bill has a greater chance of being enacted into law!! Help us stop it!!

The seven GOP Co-Sponsors include Congresswoman Maria Elvira Salazar (R-Fla.) who introduced the bill( The Dignity Act H.R.6637) alongside six Republican colleagues which provides amnesty for millions of illegal aliens in exchange for a few border security and immigration enforcement crumbs.
Rep. John Curtis (R-UT) CLAIMS that that Bill that gives amnesty to illegal aliens and expands pipelines for foreign visa workers will be a boost for business."The Dignity Act" provides green cards to the nation's (over 30 million) illegals while expanding visa programs to more readily outsource American jobs.

Curtis is co-sponsoring the bill alongside Reps. Dan Newhouse (R-WA), Pete Sessions (R-TX), Jenniffer Gonzalez-Colon (R-PR), Tom Reed (R-NY), and Peter Meijer (R-MI). --all up for reelection this year!! Predictably The bill is backed by the United States Chamber of Commerce and the Niskanen Center.

And Newhouse is also likely to succeed in adding in Provisions of his Farm Workforce "Modernization" Act which would e.g.:
Establish a program for agricultural workers in the United States to earn legal status through continued agricultural employment

Reform the H-2A program to provide more flexibility for employers, while ensuring critical protections for workers. The bill focuses on modifications to make the program more responsive and user-friendly for employers and provides access to the program for industries with year-round labor needs. (Another Amnesty to benefit many employers (via the "Cheap" Labor) but NOT American Citizens and taxpayers!!! -- Ed)

Big Ag is pushing for a vote on the bill during the lame-duck session,
a key representative says ...[Business Lobbies Push for Lame-Duck Amnesties, by Neil Munro, Breitbart, September 30, 2022].
The bill with the most prospects:is the increase in guest worker visas. Sen. Tillis told Roll Call last month that he feels the lame-duck period would be an opportune time to pass such a measure and his fellow Republicans are open to the idea due to claimed labor shortages. It's tough to say whether this prediction will work out. Republicans may be worried about any immigration sellout if they won on promising no sellouts [Record pace for green cards won't last without congressional action, by Suzanne Monyak, Roll Call, September 22, 2022].

Another proposal which could be incorporated is: a limited Amnesty in exchange for greater border security. Democratic Arizona Sen. Kyrsten Sinema alluded to such an idea in a recent speech, saying "we have to address both our security needs and our workforce needs" [The White House Is Discussing a Push Around Immigration—After the Midterms, by Mike Memoli et al., NBC News, October 4, 2022].

August's job report was as usual vigorously spun by the Regime Media and the Biden White House [US hiring slows but remains strong, as economy adds 315,000 jobs, by Max Zahn, ABC News, September 2, 2022]. But data released since then—illegal border crossings, inflation, Federal Reserve interest rate hike—has been a series of hammer blows. Basically, American workers are earning less and facing recession. And, as usual unreported by anyone except VDARE.com, the fact is that those vigorously spun job numbers also contain the news that immigrants are continuing to edge out American workers.
- Ed Rubenstein
--
Contact your Representatives NOW. Insist they commit to Opposing any Illegal Alien Amnesty!!!!!
AND support a zero-Net MORATORIUM on Legal Immigration (which would still allow 150,000 settlers a year)
And Most Important to Note:
ONLY pushing CCN's all-categories-included zero Net MORATORIUM on Legal Immigration MAXIMIZES the chances of stopping this Horrendous Amnesty Bill. Pushing any less restrictive number, as the two National Mass Immigration Management Groups do, will likely result in a Compromise Bill reducing the numbers by just a few hundred thousand at most..... a totally unacceptable result.
Indeed, since those two National Mass Immigration Management groups refuse to support any Moratorium Bill (like Rep. Gosar's e.g.)
THEY ARE DE FACTO ENABLERS OF CONTINUING MASS IMMIGRATION!!
CCN's Great Challenge to Mobilizing our Activists now is that CCN is de facto out of money:. mainly because many of our donors (especially in the transportation and oil industries) have been put out of business or are barely surviving !
 Note: CCN is anti-mass immigration but NOT anti-immigrant.
Donations are Tax-Deductible. Help CCN intensify our efforts. Please DONATE NOW by Credit Card at carryingcapacity.org. or by Check via U.S. mail to:
CCN'S MAILING ADDRESS
Carrying Capacity Network
P.O.BOX 457
San Francisco, CA 94104
Sincerely,
Carrying Capacity Network, Inc.
CarryingCapacity.org
CarryingCapacityNetwork.blogspot.com
CarryingCapacity.wordpress.com
Carrying Capacity on ASAP-Coalition.org
Follow CARRYING CAPACITY on GAB: @CarryingCapacity & Twitter: @CCNetworkOrg
--
Steve Camarota Discusses Housing Afghans in Hotels
Related Articles
More from the Author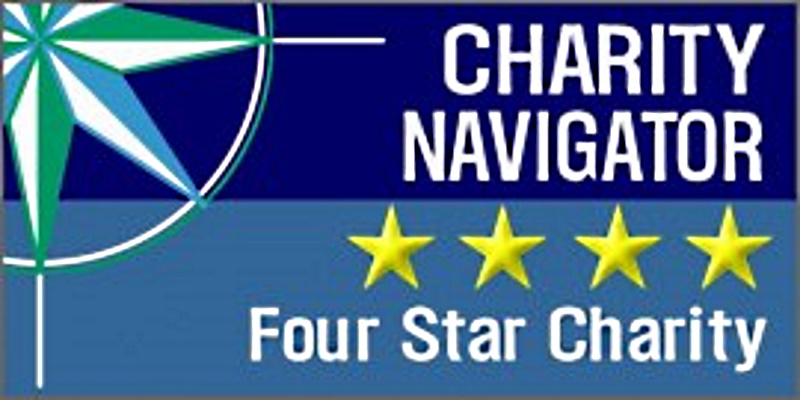 The Center for Immigration Studies
---
---